MCRAE 25
CELEBRATING 25 YEARS SINCE COLIN MCRAE'S HISTORIC WORLD TITLE WIN
Postponed from 2020 and possibly coming soon in 2021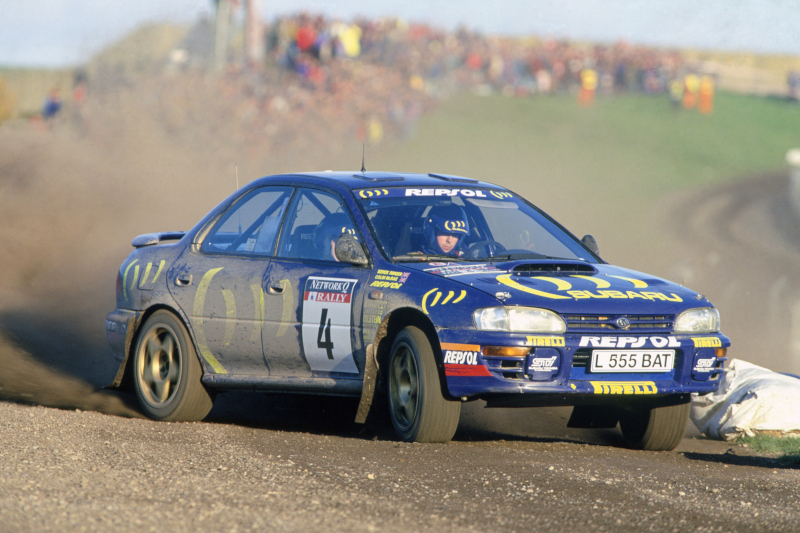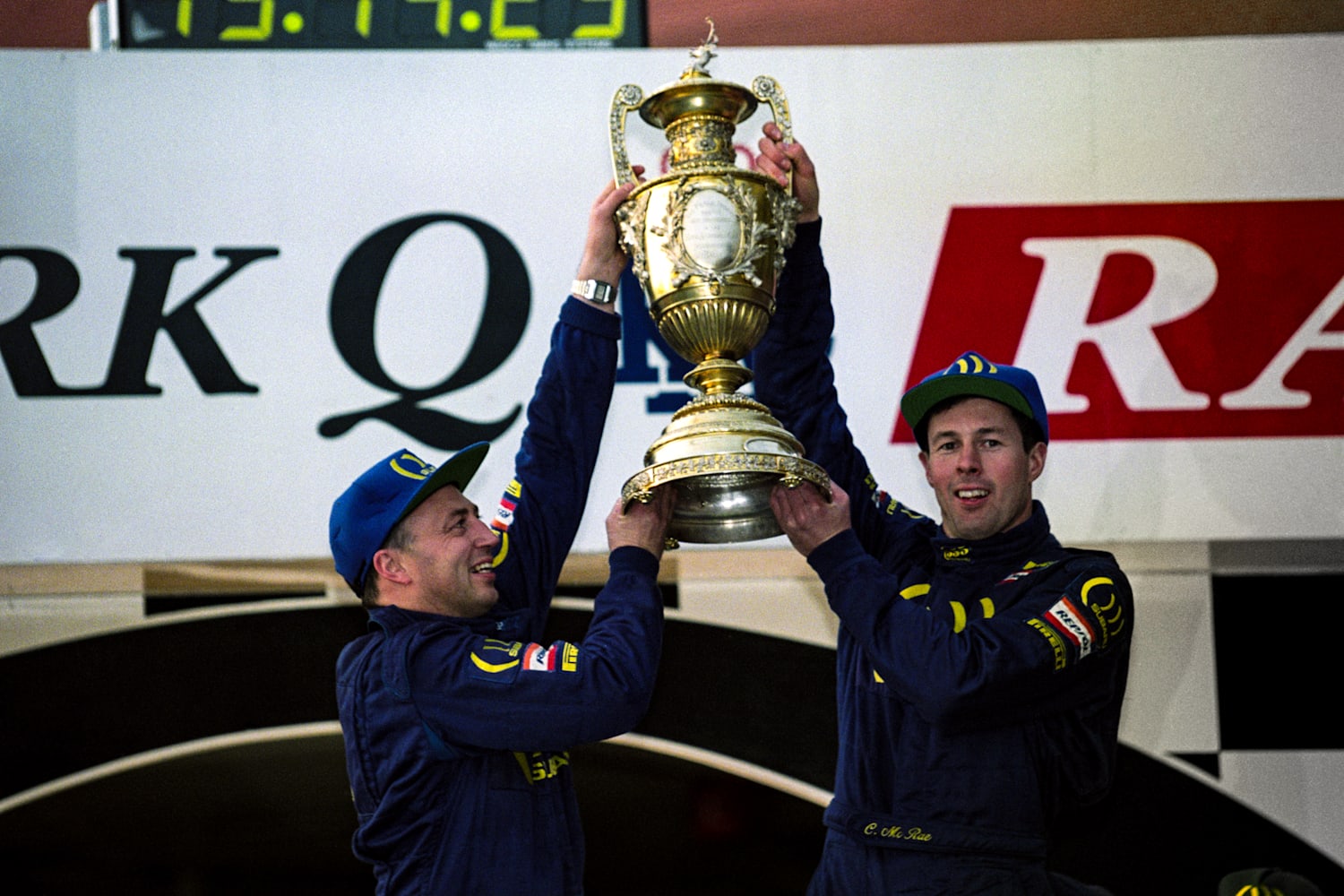 "World Champion, the world's a big place, isn't it?"
Colin McRae to his father Jimmy after he secured the title

McRae25 is a celebration of Colin McRae's 1995 success in the World Rally Championship where he took the title by winning the Network Q RAC Rally crossing the finish line at Chester Racecourse on the 22nd November 1995.
McRae25 was set to be the largest curated collection of Colin's competition cars ever amassed in one place, with over 30 cars confirmed to attend the original event.
Planned to take place on Sunday 22nd November 2020, exactly 25 years to the day, the event had to be postponed due to COVID19 and to we hope to reschedule and reunite them shortly.
We hope McRae25 may take place in 2021.
Colin McRae as he finished the final stage of the 1995 Network Q RAC Rally

MCRAE25 was a collaboration between Mark Constanduros of MotorvationPR, Prodrive, WRC, Wales Rally GB and MotorsportUK, to create a week of celebrations culminating in a curated display of Colin's competiton cars.